We Know the Plastics Processing Industry
We understand processing and the systems that support processing. Stability, precision, and functionality mean better results. Your plant wide cooling water system, material conveying, blending and drying, and mold temperature control systems allow you to have a stable process that makes repeatable product at a competitive price. Let us review your systems infrastructure and help you make the most of your processing equipment.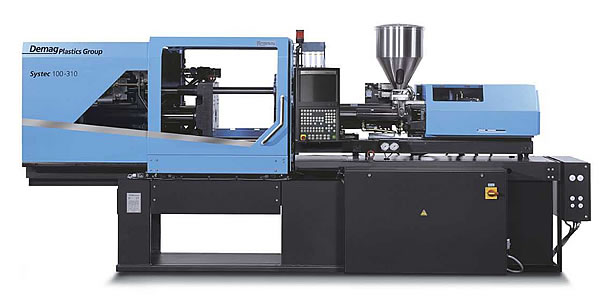 Purchasing new equipment today means lower energy costs, less maintenance expense, and better product at a faster rate. If you are running old machines you are losing efficiency and increasing the chances of unscheduled downtime which can be costly. Many manufacturers are ramping up their purchasing of new equipment. We do not believe there will be a better time to buy than right now. Why?
Low Interest Rate Financing
Energy Tax Credits
Additional Tax Incentives
Significant Advances in Machinery Efficiency, Reliability, and Precision
Technology Leads the Way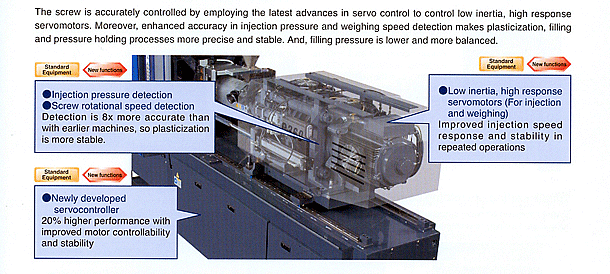 Technology is once again leading processing machinery into a new era of efficiency, reliability, and precision. Permanent Magnet AC Servo electric motors are driving all 4 major axes of plastic molding machines with amazing speed and power and they can run in parallel movement. So called "hybrid" servo motor hydraulic systems save some energy over standard hydraulic presses, but lose power, speed, and parallel operation of axes in the bargain. With the cost of all electric presses coming down we are in an age where buying a press that needs a big tank of oil and lots of cooling water is no longer a low cost option. Call us to review pricing, performance specifications, the energy efficiency, quietness, and cleanliness of these machines.
James Shaw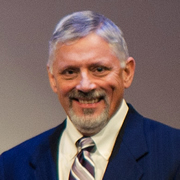 Jim has worked in the plastics industry for 40 years. He received his bachelor's degree in business from Oregon State University in 1978 and worked in plastics manufacturing from 1974 through 1981. In 1982 he began his sales career working with his father John Shaw representing Injection Molding, Blow Molding, and Extrusion equipment manufacturers as well as auxiliary equipment manufacturers as Shaw Tech Sales, Inc.
In 1992 Jim and brother in law Gary Peiss bought the business from John and Sally Shaw and continued until 2008 as Shaw Tech Sales, Inc. In 2008 Gary left to join AEC and Jim formed a new company called Shaw Equipment Technologies LLC.
In 2009 Jim joined forces with Tony and Monica Christler bringing Wetzco and Shaw Equipment Technologies together to form Shaw and Christler Equipment Technologies.
Jim has a philosophy that maintaining long term relationships with suppliers and customers produces the best results. He recently received a Lifetime Achievement Award from the Columbia Chapter of the Society of Plastics Engineers for his work helping molders in the Northwest and with the Society chapter. He is happiest when helping customers solve problems and create new and better processes.